In the early 1980s, the National Science Foundation (NSF) established the Industry/University Cooperative Research Centers (I/UCRC) program to encourage cooperative research between academia and industry. These centers are located at universities and staffed principally by faculty and student researchers, who cooperate closely with scientists and engineers at partner companies and government agencies.
The Center for Pharmaceutical Processing Research (CPPR) was established at Purdue University in 1995 by Steve Nail and Dane Kildsig through this I/UCRC program. There were more than 80 such Centers in the U.S., most devoted to engineering, materials science, and related disciplines. CPPR is the first Center focused on pharmaceutical products.
In 1998, CPPR became a multi-university Center with the addition of the University of Connecticut. The University of Puerto Rico joined in 2000, and the University of Minnesota became a university partner in 2002. Since NSF funding of I/UCRCs expires after ten years, CPPR became an independent Center in 2005, when it was named for Professor Dane O. Kildsig at Purdue University. In 2018, the headquarters of the CPPR was moved to University of Connecticut.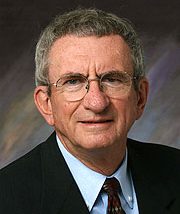 Dr. Dane O. Kildsig played an instrumental role in the planning, creation and operations of the Center for Pharmaceutical Processing Research (CPPR) from 1995 until 2006. He was a Professor of Industrial and Physical Pharmacy at Purdue University from 1966 to 2006. Dr. Kildsig was a professor and served as department head from 1985 to 1994. In 2005, the NSF renamed the CPPR in honor of Professor Kildsig, in recognition "for his ten years of exemplary dedication, leadership and commitment to this NSF Center." Dr. Kildsig passed away on June 9, 2006, and is remembered by many as a true teacher, mentor and friend in the pharmaceutical sciences and beyond.